PUBG Mobile launched on March 19 to a positive reception, and it has seen steady updates in the weeks and months since the mobile port's release. Developed by Chinese mega-house Tencent Games, PUBG Mobile has been successful since the day it launched, and this is seemingly due to the genuine care that goes into it. A lot of mobile ports of bigger games can end up being half-baked afterthoughts and that, like its mobile competitor, is what makes PUBG Mobilegenuinely stand out. A freshly released update hopes to make the game even better for its millions of players across mobile platforms all over the world.
This new update is large and features progression-based missions and new weapons. Server fixes and a new region-based system are also listed in the update, detailed via PUBG Mobile's Twitter account, and most importantly, PUBG's desert map, Miramar, has finally found its way to the mobile game. This is important, seeing as to how the desert map has been on PC since Dec. 12, 2017. Yet, the map has yet to make its way to Xbox One, despite being featured in a recent test server release.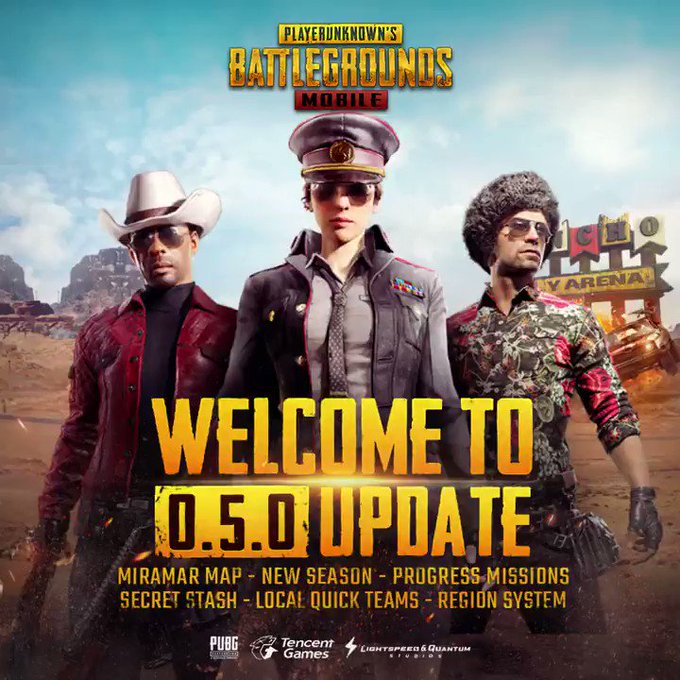 The release of Miramar on PUBG Mobile shows that there is a prioritization in the progression of the mobile game's quality due to the user base and ease of access that mobile devices have. Hopefully, the Xbox One version of PUBGsees an update such as this sometime soon, but that might be less probable, given the recent hints that Xbox One sales are not what they seem or have seemed to be.
With the omnipresent rise of Fortnite, giving such a hardy update to PUBG Mobile is as much a move of developer care as it is of necessity. A battle royale game on the go has never looked so sun-soaked and devoid of water, in the best way possible.
Preview PUBG Mobile's Miramar below.